Tekemistä ja kokemista sisältö englanti
Things to do and experience
Put yourself in a crime investigator's shoes and solve a theft, examine objects, take a seat in the police van – The National Police Museum offers so many things to do and experience.
In the activities space called TOTI, adjacent to the permanent exhibition, you can find the Pokela police station for children, a crime scene game, a "gaming den" and cinema, among others.
Little police officers in the Pokela police station
The National Police Museum's children's section, i.e. the Pokela police station for children, has plenty of activities for smaller museum visitors. Children can, for example, sit behind the wheel of a small police car and play with the toys in the Pokela police station.
There is a hidden treasure in the blue lockers: small police overalls, which the small officers of the Pokela police station can try on if they want. They can keep the overalls on during their museum tour.
Read more on Pokela and visiting the museum with children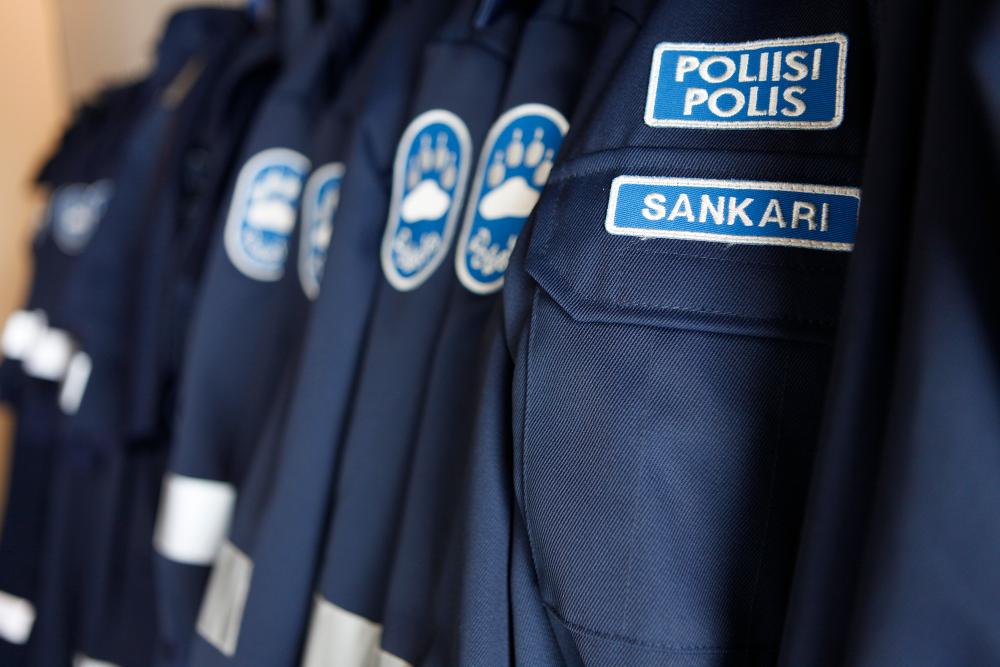 Photo The Police Museum
Solve a case of breaking into a safe
Can you find the clues, can you guess who did it?
Museum visitors can try out their skills in solving a fictitious break into a safe. Players will solve the case with augmented reality (AR): looking for clues with a tablet, questioning suspects, and trying to figure out the culprit. The players need power of deduction and deliberation skills, just as actual crime investigators do.
The crime scene game can be played alone or with 1–2 friends. The game is not suitable for the youngest museum guests, as the player must be able to read and follow the instructions of the game. We recommend the game for those over 12 years of age. Players younger than this can play together with an adult.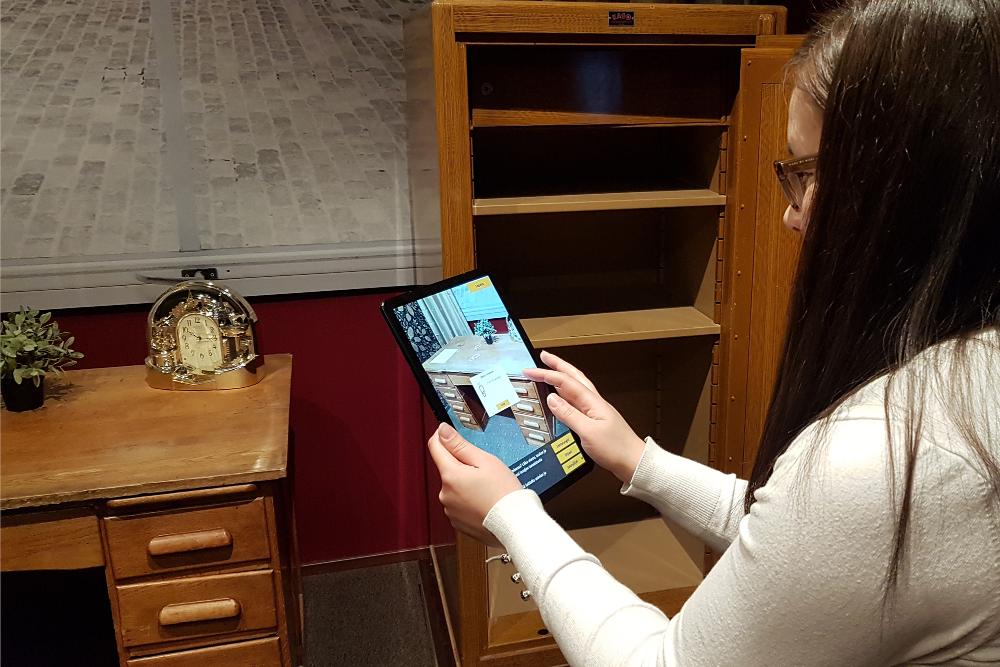 Photo The Police Museum, Pia Penttilä
Play, watch and experiment
In the National Police Museum's TOTI activities space you can, for example, play board games and test your knowledge in the Cops & Robbers quiz game. The cinema presents police-themed films. The films are mainly in Finnish, but they are fun to watch, even if you do not understand the language.
The museum offers a possibility to take a peek inside a real police van. You can get a feel of what it would be like to drive the van, take a look at the van's work space in the middle section and even take a photograph of yourself in the transportation space in the rear of the van.
The wall of items on which we have collected police tools and equipment which may be touched and examined. The descriptions of these items are also available in Finnish braille.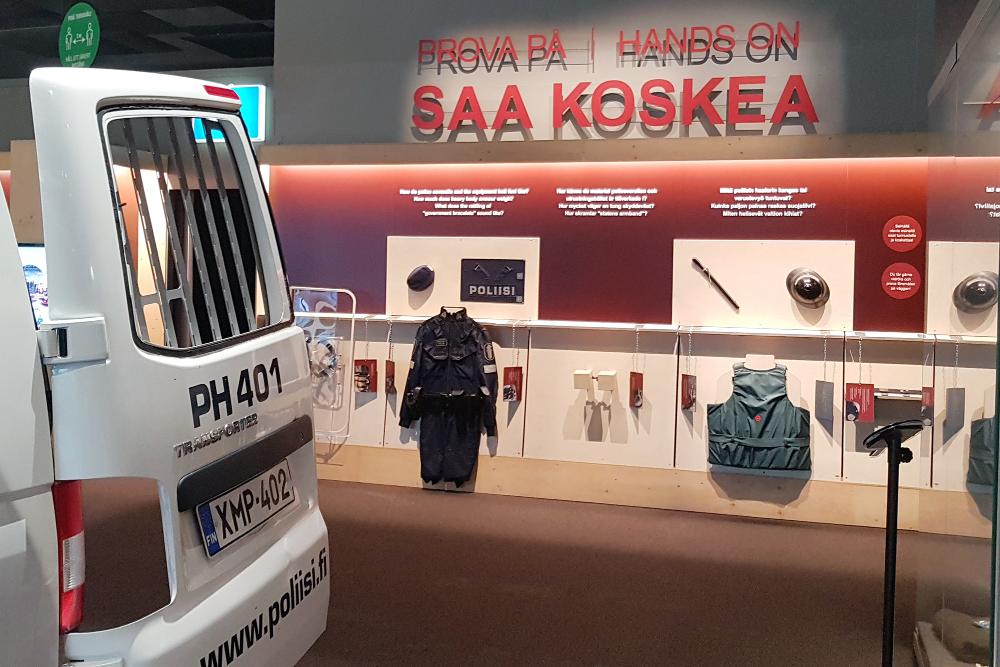 Photo The Police Museum, Pia Penttilä
Tekemistä ja kokemista linkkilista oikea palsta englanti