Varaa museovierailusi ennakkoon häiriötiedote englanti
Aukioloajat sisältö englanti
Opening hours
The National Police Museum welcomes visitors from Tuesday to Saturday. Exact opening hours can be found on this page.
The museum may be closed on holidays. Before you visit, please check the opening hours to make sure we are open.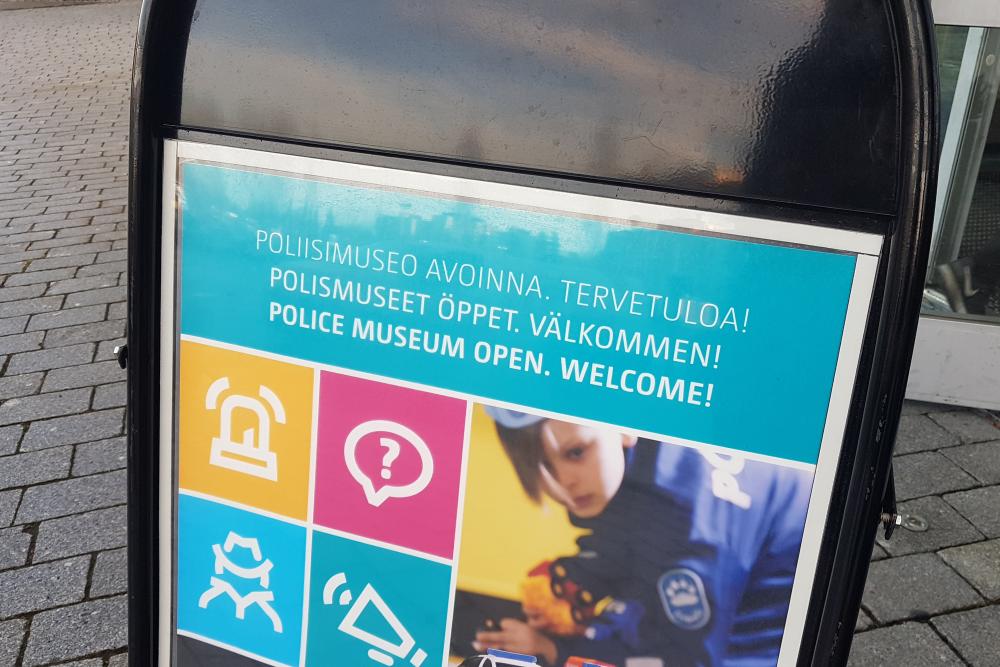 We are open 1 June – 6 August 2021:
Tue–Fri 10 a.m.–4 p.m.
Sat 12 noon–5 p.m.
Closed Mon and Sun
Please note: Book your visit in advance! Read more about booking the visit
Opening hours from 7 August:
Tue–Fri 10 a.m.–3 p.m.
Sat 12 noon–5 p.m.
Please note that the museum may be closed on holidays. Check the list below for exceptions to the above opening hours.
Events calendar (coming)
In 2021, the museum is closed for:
Good Friday on 2 April
Ascension Day on 13 May
Midsummer on 25–26 June
Tiesitkö ettei ole pääsymaksua visuaalinen nosto englanti
Did you know that there is no entry fee to the Police Museum? Entry into the museum is free. You do not need a Museum Card.
Vierailijalle yhteinen linkkilista oikea palsta englanti
Vierailijalle yhtenen infolaatikko oikea palsta englanti
Visit online
Our online exhibitions are open even when the museum is closed.
You can also take a virtual tour of the museum.