Virtuaalimuseo sisältö englanti
Virtual museum
You are welcome to take a virtual tour and explore online exhibitions! Watch also videos on our YouTube channel.
Take a virtual tour
Take a virtual tour of the Police Museum on your own computer or smartphone. With our virtual tour, you can visit the museum even if you cannot make it there physically.
Learn more about the exhibits and the facilities, get the feel of the place – click and start a virtual tour!
Start the virtual tour (opens in the digimuseo.fi online service)
Screenshot of one of the "rooms" of the virtual tour: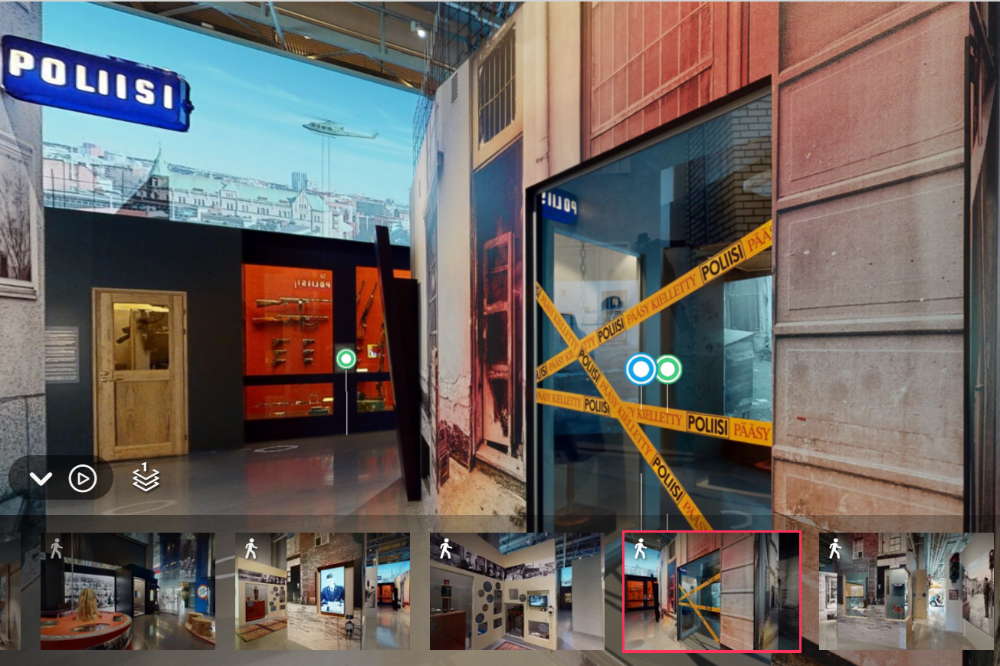 Visit our online exhibitions
Online exhibitions enable you to get to know more about the history of the police, even if you would be unable to visit the National Police Museum in Tampere. Our online exhibitions are open even when the museum is closed.
Katso videoita YouTube-kanavallamme videoupotus englanti
Watch videos on our YouTube channel
You will find videos related to exhibitions and police history on our YouTube channel. Part of the videos have texts in English.
To Police Museum's YouTube channel
If the video doesn't open, search for it on our YouTube channel.
Tee virtuaalikierros linkkilista oikea palsta englanti