Vinkit museokäyntiin sisältö
Tips for your museum visit
How much time should I reserve for my visit to avoid having to rush? Does the museum have lots of stairs, and can I access it in a wheelchair? Can I take pictures of the exhibitions?
On this page, we have collected information that may be useful to you when planning a visit and when arriving at the museum.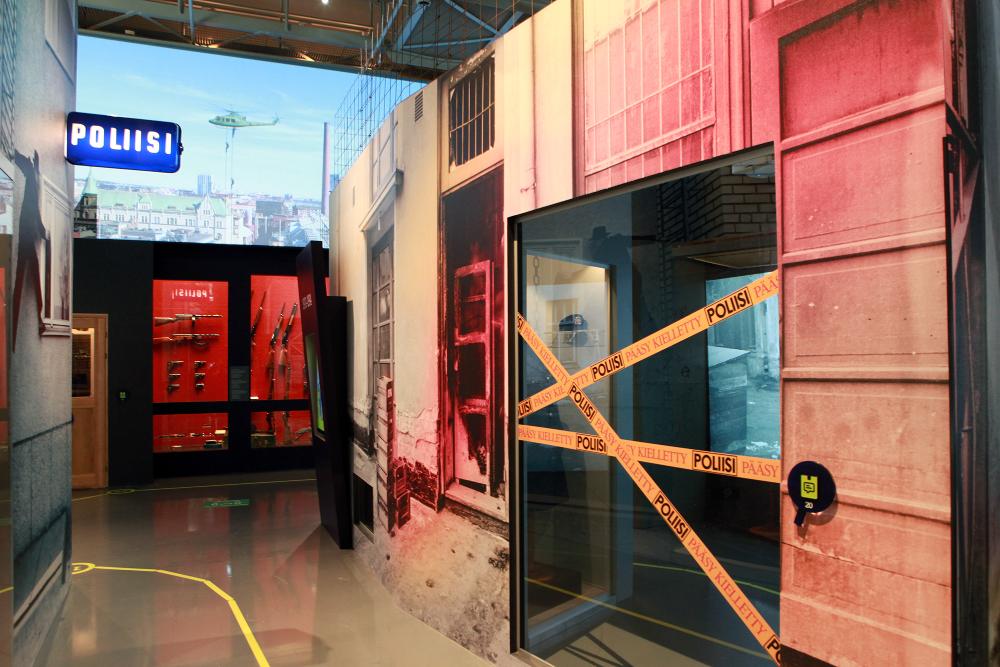 Photo The Police Museum, Pia Penttilä
Reserve at least one hour
We are delighted to learn that you are planning a visit to our museum! Did you know that there is no entry fee?
The museum is easy to explore independently. All our exhibition texts are in Finnish, Swedish, and English. A free audio tour of the permanent exhibition is also available. You can choose to listen to the whole tour (a little over an hour) or select only the parts you are most interested in.
We recommend reserving at least one hour for your visit. However, if you intend to take time to explore both the permanent exhibition and the special exhibition, and listen to the audio tour in full, it is best to reserve up to two hours.
We only provide guided tours in Finnish, but we will happily give English and Swedish-speaking groups a brief introduction to the museum in their own language. These free-of-charge introductions need to be booked in advance. If your group has its own interpreter or, for example, the supervisor of your group can interpret the tour guide's words, guided tours can also be given in other languages.
Facilities and services
Our museum is located on a single floor and is fully accessible.
Visitors' toilets and child care facilities can be found near the entrance hall. There are also coat racks and lockers next to the entrance hall that can be used free of charge. Please leave outdoor clothing and large bags on the coat rack or in the lockers.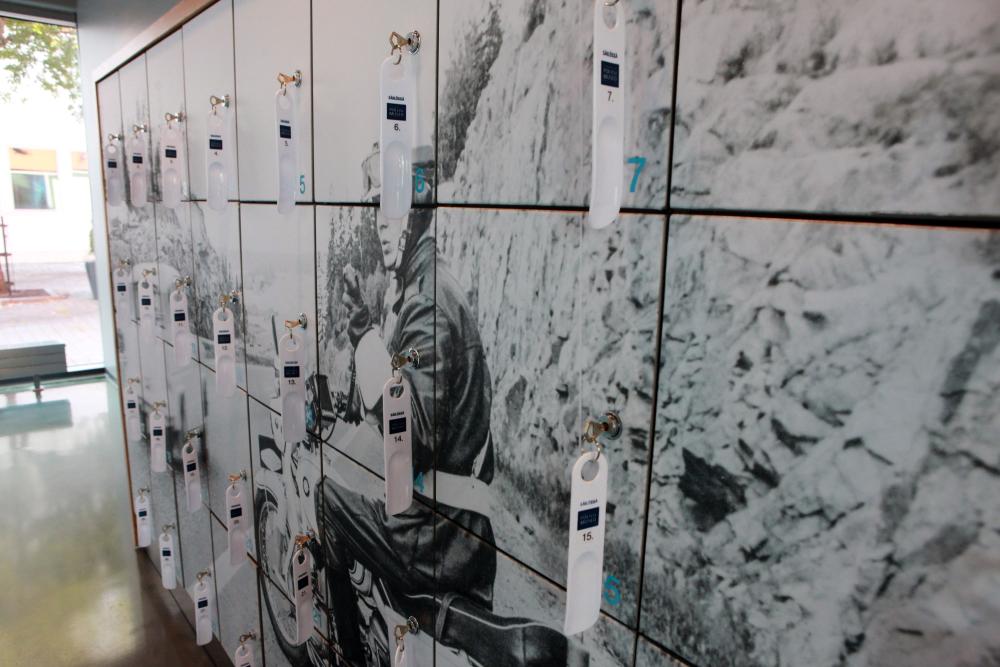 Photo The Police Museum, Pia Penttilä
Visitors may use the museum's wireless internet (WLAN/WiFi). Login details can be found in the museum's entrance hall.
The museum does not have a café, but you can enjoy your own packed lunch at the tables in the entrance hall. Groups may book coffee service in advance.
Contact our reception for example for a free foldable police cap to keep as a souvenir of your museum visit. We do not have a museum shop.
Guide, support and hearing dogs are allowed inside the museum. Pets are not allowed inside the museum.
The museum is easy to get to by both public transport and by car. Free parking is available in the parking area in front of the museum.
Information about booking coffee service for groups
Cameras are welcome. Create a memento of your time here by taking a photo in our police van or with our other attractions!
Visiting the museum with children
Our exhibitions are intended for all ages; however, they may contain parts for which we recommend children have an adult present. You can enquire about any parts that we do not recommend for young children at the reception desk.
The museum has a separate children's section, Pokela police station. Here, children get the opportunity to put themselves in a police officer's boots and become familiar with police work.
Explore Pokela children's section
Further information in the Visiting the museum with children section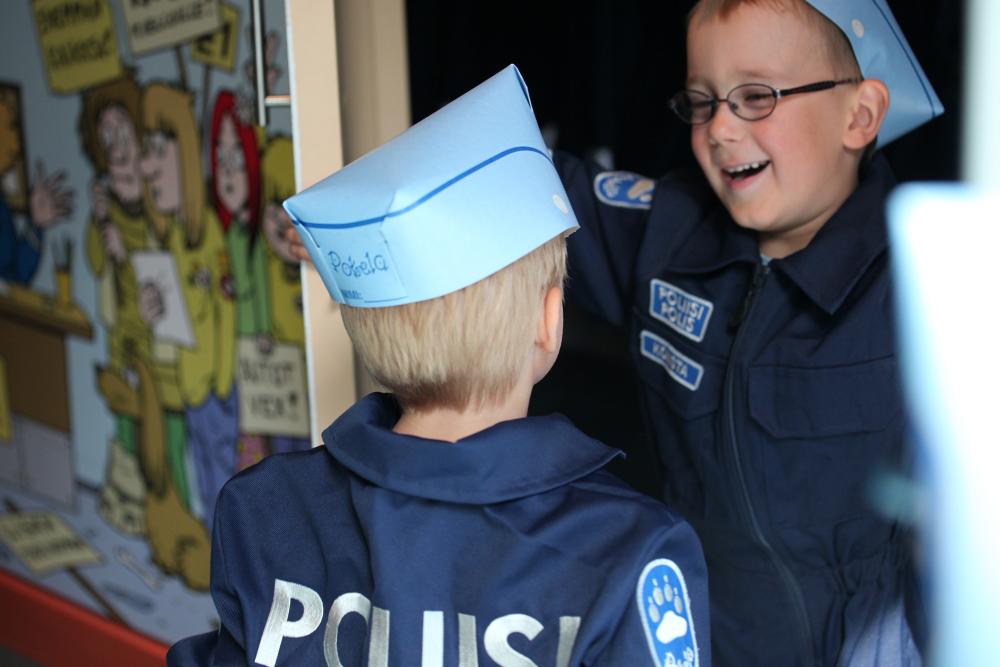 Photo The Police Museum
Let us know in advance if you are arriving as a group
We welcome field trips, and the museum is an excellent venue for group events such as elderly people's reunions. Please inform us of your group's visit in advance so that we can avoid overcrowding.
Read more on the For groups page
Things to do and experience
The National Police Museum offers a wide selection of activities and experiences. Please also reserve enough time to try activities like our crime investigation game.
Jaa tunnelmat somessa yhteinen infolaatikko oikea palsta englanti
Share your experience on social media
You can take a photo of yourself in a police van or in the police's old registration chair.
Don't forget to share your museum experiences on social media using the tags #Poliisimuseo and @Poliisimuseo.
Meiltä voit ostaa Museokortin infolaatikko englanti