Vuokraa kokoustila ennen hinnastopalaa sisältö englanti
Rent a meeting room
Would you like to host a meeting or training event for your own group while visiting the museum?
Our meeting room accommodates up to approximately 25 persons. The room has a projector and Internet connection, and it is also possible to arrange a catering within the room.
Organize a meeting in the museum
In our group work facility, meetings, lectures and training events can be hosted. The premises are primarily available on weekdays 8–16 and on Saturdays 12–17.
The premises are equipped with:
an Internet connection
a projector
a silver screen
a blackboard.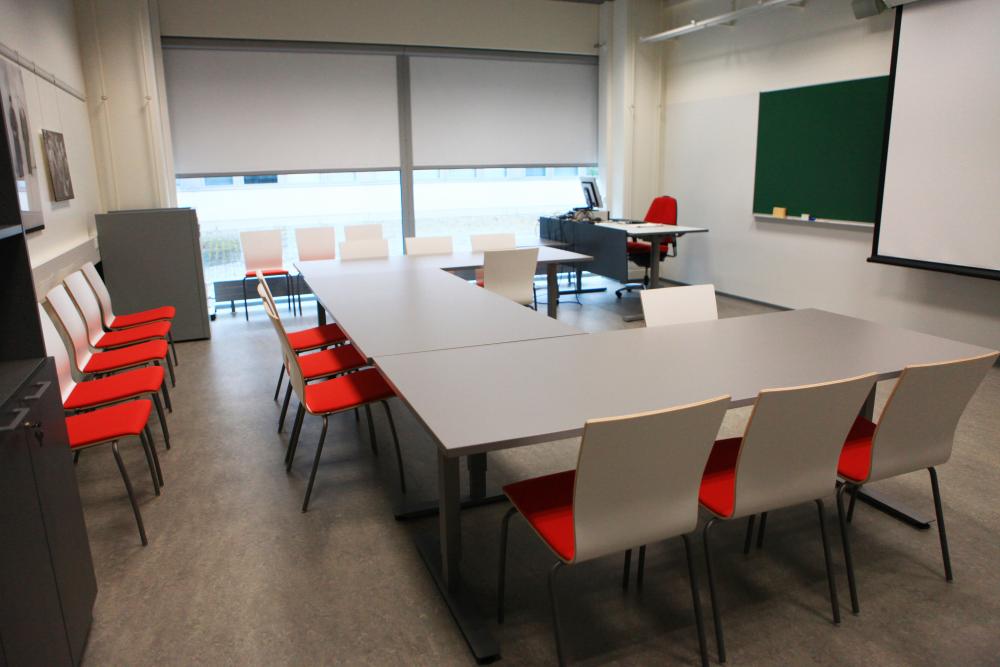 Photo The Police Museum, Pia Penttilä
Hinnasto kokoustilan vuokra sisältö englanti
Rental costs of the meeting room
The rent of the meeting room is EUR 37,20 / hour (including VAT).
Vuokraa kokoustila hinnastopalan jälkeen sisältö englanti
You can pay using a bank card, credit card or in cash (exact change only). We recommend paying by card. Companies, associations and actors in the public administration can also pay by invoice.
Reservations
You may reserve the room or contact us for further details by calling our reception (tel. +358 295 418 325). We are open to calls during the museum opening hours from Tuesday to Friday. At other times you may contact us by email ([email protected]).
Catering
Catering for meetings can be ordered from the Police University College restaurant Miekkaleijona. For more information about coffee service, please contact the museum (tel. +358 295 418 325, [email protected]).