Verkkonäyttelyt sisältö englanti
Online exhibitions
Online exhibitions enable you to get to know more about the history of the police, even if you would be unable to visit the National Police Museum in Tampere. Our online exhibitions are open even when the museum is closed.
This page has the links for the National Police Museum's online exhibitions. The links will open in new windows outside the poliisimuseo.fi website.
From Breeches to Coveralls – The history of Finnish Police Uniforms
What did the police uniform look like in the early years of Finland's independence? What did the gentleman police officer's uniform consist of? When did patrol officers start wearing coveralls?
The online exhibition features pictures, with explanations, of coveralls and driving outfits, head gear, footwear, and coats. Visitors can study the history of the police uniform on a timeline, or by theme. There are also model sketches with relevant insignia on display as well as original regulation texts which allow us to read how uniforms have been specified to look at different times.
Visit the "From Breeches to Coveralls" exhibition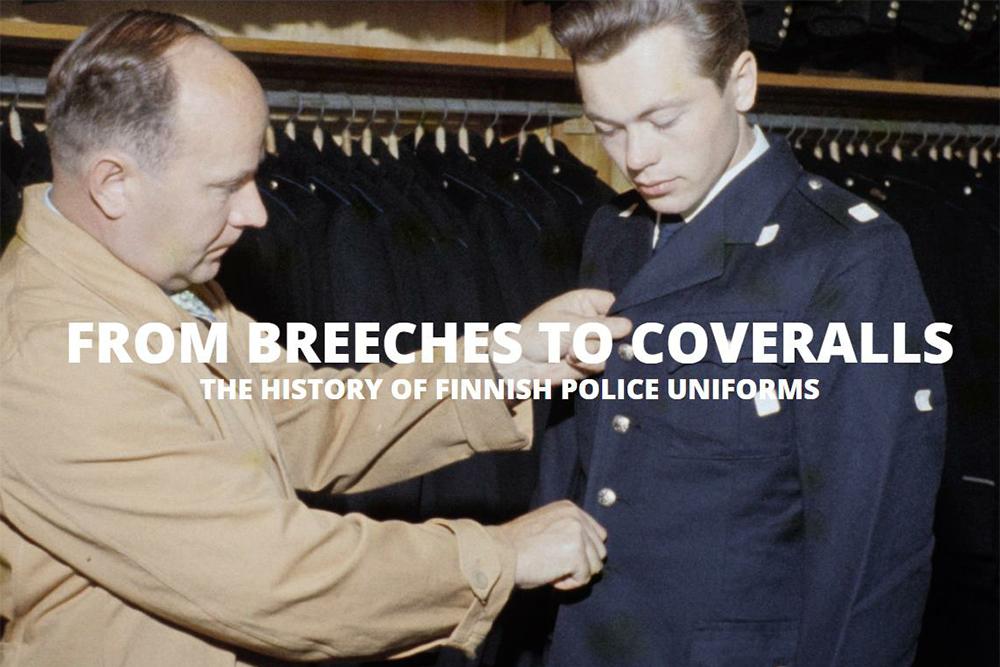 Photo The Police Museum
The police of independent Finland
When Finland gained independence, police officers were feared officials, but today they are an everyday source of safety, widely trusted by citizens. The "The police of independent Finland" online exhibition is a concise general account of how the Finnish police forces have evolved from the turmoil at the beginning of national independence to the present day.
In the exhibition, we describe the change in police work and the operating environment. The online exhibition features around a hundred photographs covering a period of a hundred years.
Visit the "The police of independent Finland" online exhibition
Photo The Police Museum
Verkkonäyttelyt linkkilista oikea palsta englanti