Esteettömyys ja saavutettavuus sisältö englanti
Accessibility and usability
We are a fully accessible museum. All our public spaces are located on a single floor. We have a number of disabled parking spaces and accessible toilet facilities.
Those with impaired vision may enjoy audio tours and explore our wall of touchable items.
You can also explore the Tips for your museum visit page. There, you can find information about child care facitilities, toilets, safe coat storage and other subjects.
Poliisimuseo.fi accessibility statement
All public spaces on one floor
You can drive your car to within a few meters of the museum entrance. However, please park in our parking lot, located in front of the museum, for the duration of your visit. The parking lot has several disabled spaces. The distance from the disabled parking spaces to the museum entrance is approximately fifty meters. The distance from other spaces is no more than about one hundred meters.
All public spaces are located on a single floor. The museum has benches where visitors can rest while exploring the exhibitions. There is also a wheelchair visitors can borrow.
The main door of the museum is heavy and does not have an electrical assist function, so we recommend visiting with a companion who can assist you.
Information about the exhibitions in multiple ways
All our exhibition texts are in Finnish, Swedish, and English.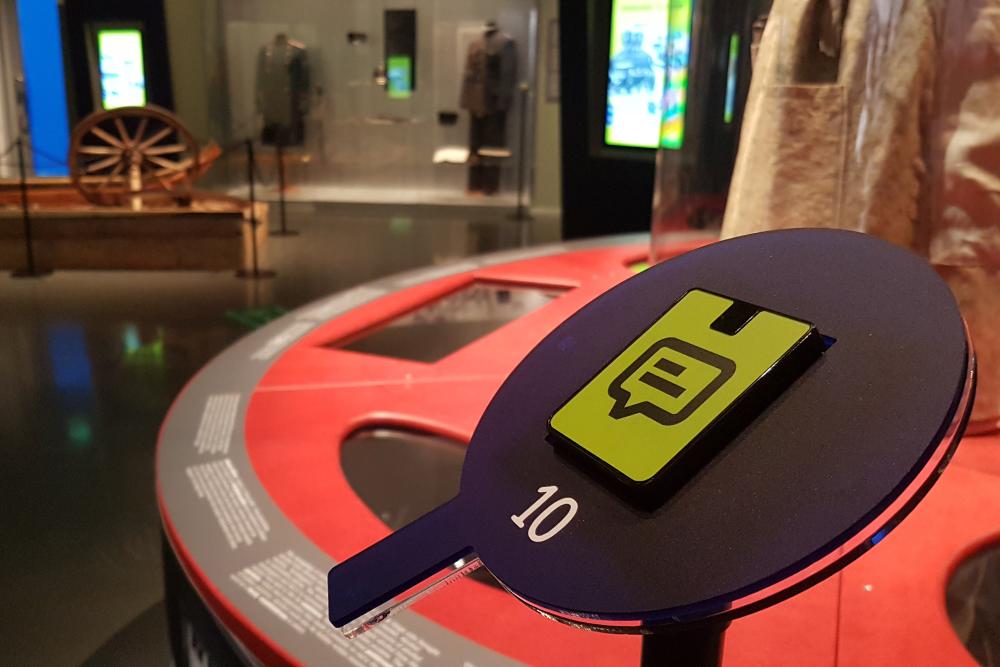 Photo The Police Museum, Pia Penttilä
A free audio tour of the permanent exhibition is also available. You can choose to listen to the whole tour or select only the parts you are most interested in. The total length of the audio tour is a little over an hour.
The museum has a wall of items on which we have collected police tools and equipment which may be touched and examined. The descriptions of these items are also available in Finnish braille.
Our floor has raised markers to make it easier for visually impaired people to move around.