Haista ite sisältö englanti
The Nose Knows – A century of Finnish police dogs
Finnish police dog operations celebrated its 100th anniversary in 2009. In honor of the celebratory year, the National Police Museum organized a police-dog-themed exhibition "The Nose Knows – A century of Finnish police dogs".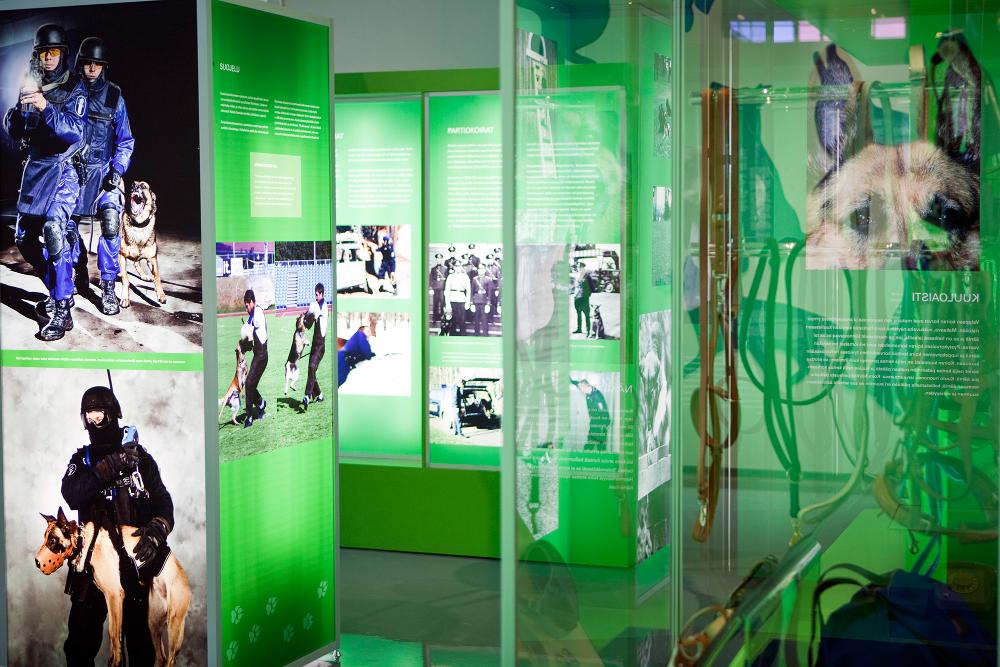 Photo The Police Museum
The exhibition highlighted the versatile and challenging work of police dogs. We provided information, for example, on procuring and training police dogs and on their duties in general. The museum visitors were able to study the police dog's path from a puppy to an obedient and capable assistant to the police.
In addition to the police dog operations and their history, the exhibition provided information on the physique and sensory system of dogs. The exhibition's functional activities enabled the visitors, for example, to test the acuity of their own sense of smell.
The youngest visitors enjoyed watching Ransu Karvakuono videos portraying a famous Finnish toy dog. In the videos, Ransu interviewed police dogs working in various duties.
The exhibition was on display from fall 2009 to fall 2010.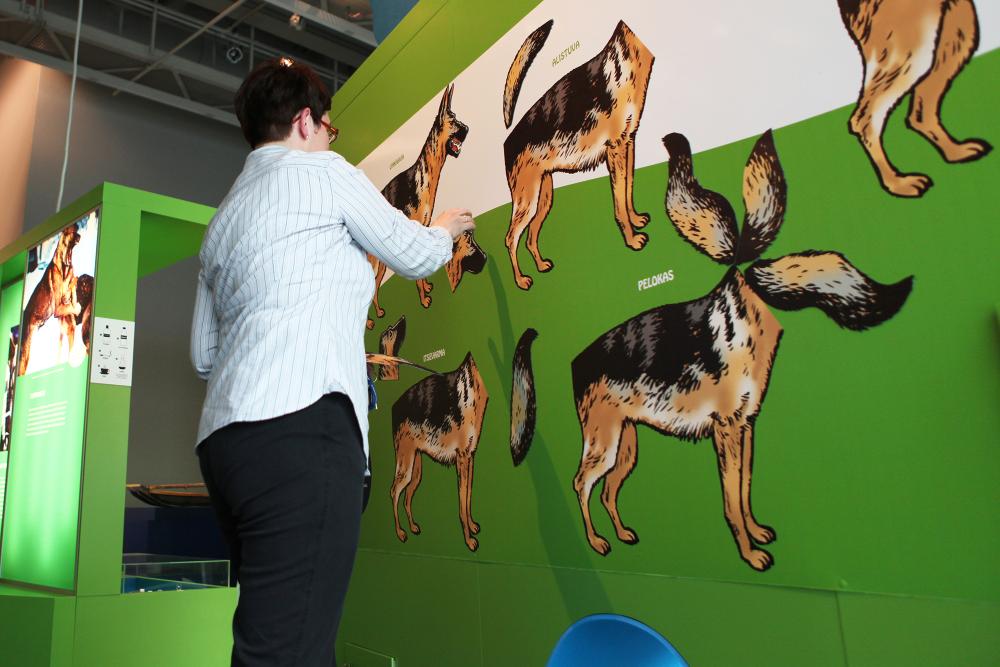 Photo The Police Museum