Muodollisesti pätevä sisältö englanti
Formally Qualified – A century of Finnish police education
Year 2018 marked the 100th anniversary of Finnish national police training and the establishment of the State Police School. The exhibition "Formally Qualified - A century of Finnish police education" presented the history of police training in Finland, describing developments from the late 1800s to the end of 2010s.
The name of the exhibition refers to changes in the qualification requirements of the police. In the early days of Finland's independence, constables were "raw recruits" and worked without police training under the guidance of a senior police officer. As late as the 1960s, the police were only required to complete a course lasting a few months. Nowadays, all new police officers complete a Bachelor's degree at the Police University college.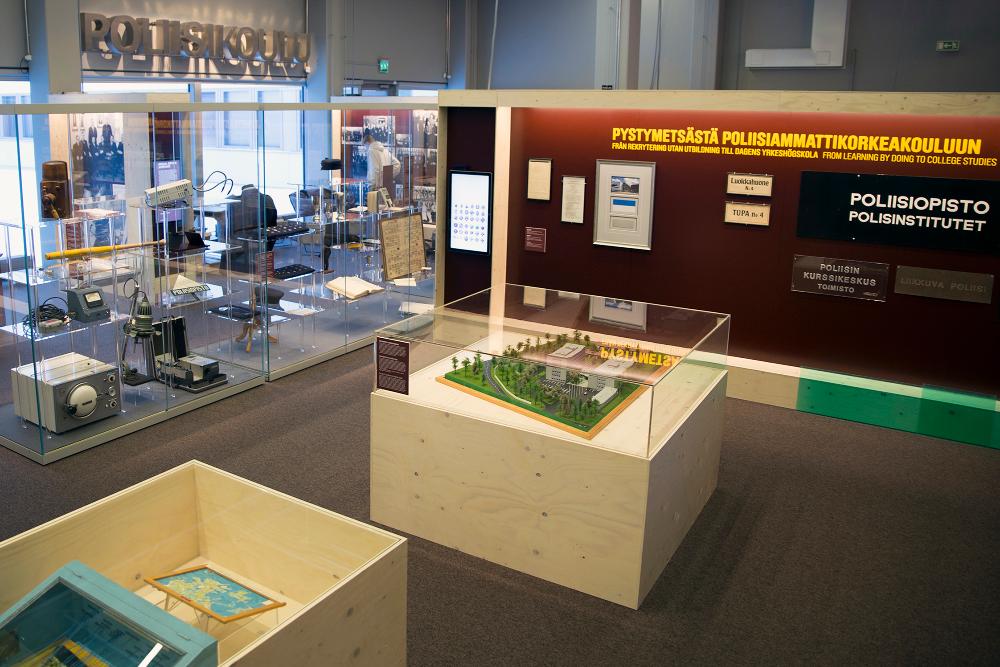 Photo The Police Museum
The museum guests were offered to take a peek, for example, at the conditions in the State Police School in the Suomenlinna fortress at the beginning of Finland's independency. They had an option to listen to the memoirs of police students and teachers, watch old training films, and follow the progress of a murder investigation at the Police College in Otaniemi, Espoo. The visitors were able to challenge themselves in an intelligence test and try out the fitness tests used in police training.
The exhibition was displayed from the beginning of 2018 to the end of 2019.