Police Museum to be featured on a stamp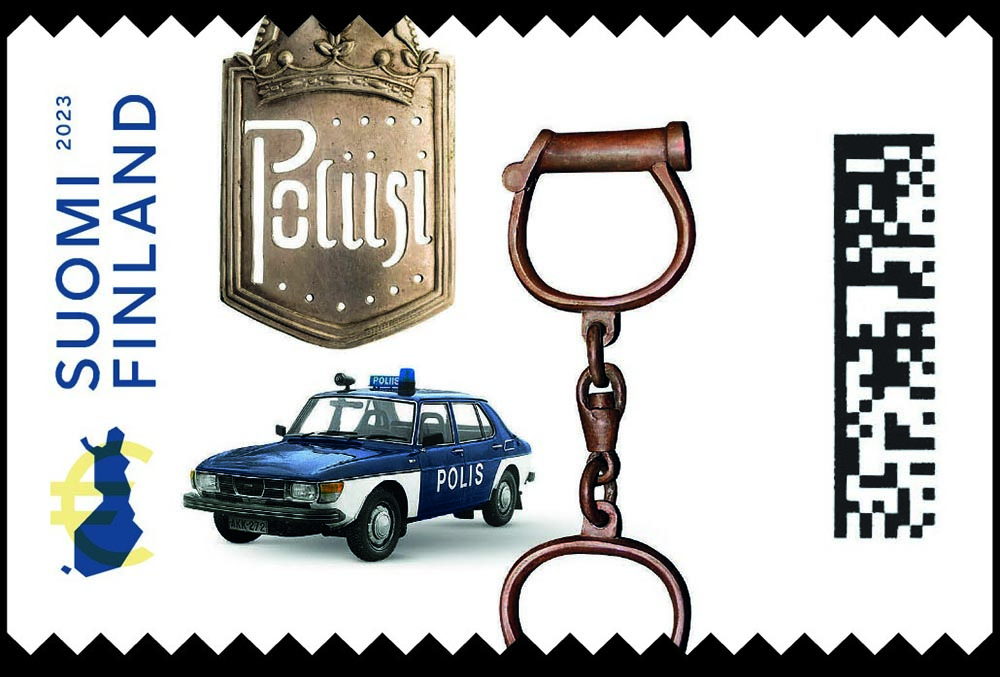 To celebrate the Finnish Museums Association's 100th anniversary, Posti will issue a sheet of stamps showcasing ten Finnish museums. The Police Museum is one of the museums to receive its own stamp.
The Police Museum's stamp features three objects from the museum's collection: a badge used by rural police officers in the beginning of the 1900s, a Saab police car from the 1970s, and a set of handcuffs from the early 1900s. The stamp's graphic design is by Anssi Kähärä.
The Finnish Museums Association 100 years stamp sheet becomes available on 6 September 2023 (not for sale at the Police Museum). The sheet contains ten different domestic no-value indicator stamps.